Doctoral Regalia
DoctoralGown / DoctoralRegalia is where you can get information about purchasing your doctoral regalia, including the Ph.D. gown or doctoral gown; velvet tam; and academic graduation hood.
We sell custom gowns, deluxe doctoral gowns, faculty quality doctoral attire and souvenir gowns and caps for university presidents, professors, faculty members and graduating students.
Click on the links on left or on any of the pictures to be taken to the appropriate page.
If you have any questions or are ready to order, call us 9 AM - 6 PM (EST) at 412-253-4979 or send us an email.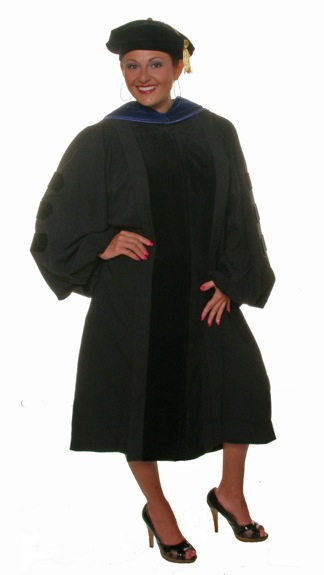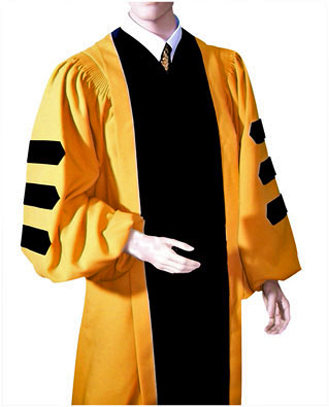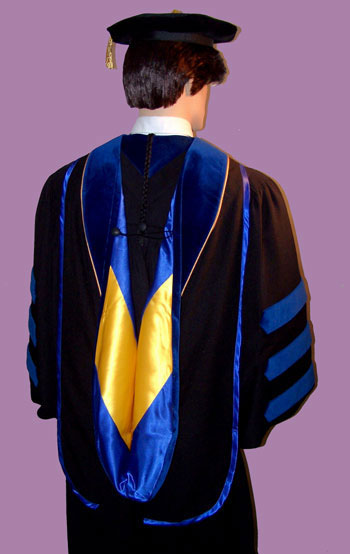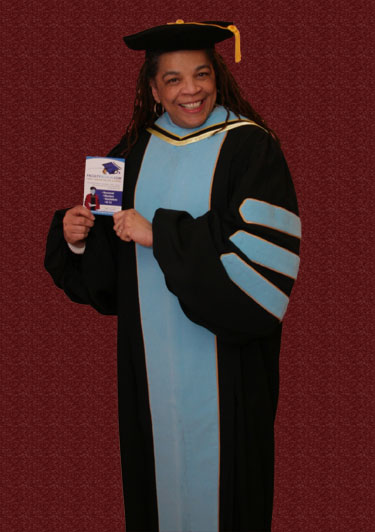 This site doctoralgown contains information about doctoral gowns for sale along with other items used as part of the graduation ensemble for students and faculty members with doctoral degrees, including Ph.D., M.D., Ed.D., J.D., and other specialities such as Nursing, Fine Arts, Business Administration, Dentistry, Pharmacy, etc.
On this site you can see examples of faculty quality and deluxe quality doctoral robes as well as the custom doctoral gown, the velvet tam or beefeater, information on doctoral hood colors (which colors to wear for which degrees) and how to wear a doctoral hood.
If you have any questions about any of the doctoral regalia you see on this site, please call or email us and let our graduation gown specialists help you determine the best graduation attire to fit your budget and needs.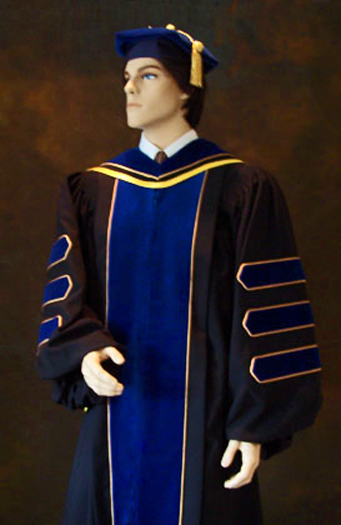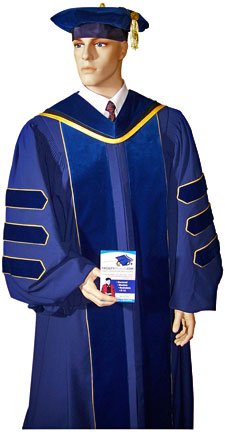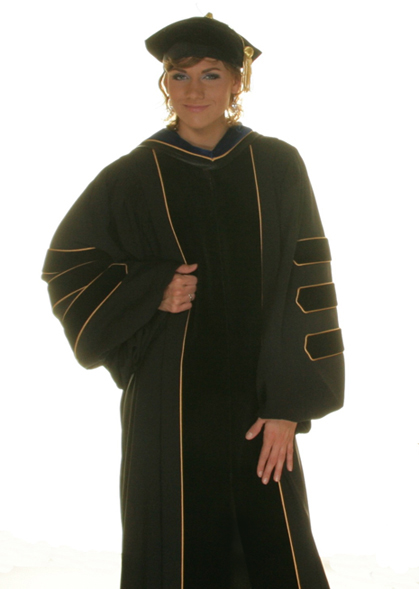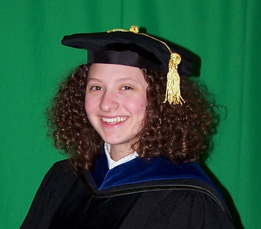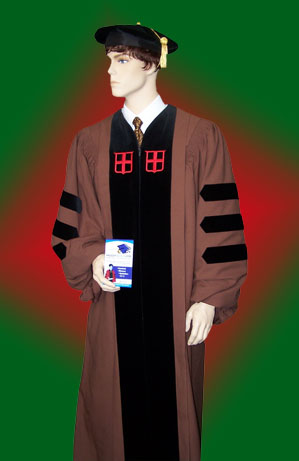 See also


Faculty Doctor Gowns
Deluxe Doctoral Gowns
Custom Doctoral Gowns
Doctoral Tams
Doctoral Academic Graduation Hoods