DOCTORAL CAPS & TAMS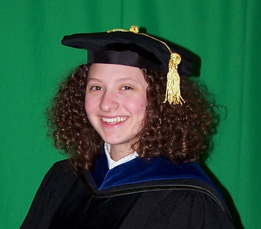 Our doctoral tams are available in choice of 8 sided, 6 sided, or 4 sided models:
For large individuals, the 8 sided tams generally look the best.

For medium to small individuals, the 6 sided tams generally look the best.

For short stocky people, the 4 sided tams are recommended since it gives the illusion of a sharper, less round appearance.
As far as tassels go, you have the choice of the metallic bullion tassel or the rayon tassel. Most people prefer the metallic tassel as it looks richer.
However extremely tall people can do with the rayon tassels as they are almost as nice and not generally visible if one is over 6' 4". This is also a good option for those on a budget.
The cost of the 4 or 6 sided tam with the metallic tassel is $92.00; with the rayon tassel is $78.50.
If purchasing an 8 sided tam together with a gown or hood, then the price is the same as the 6 sided models ($78.50 for tam with rayon tassel or $92.00 for tam with bullion tassel); however if purchasing an 8 sided tam without a gown or hood, the tam price is $20.00 higher ($98.50 / $112.00).
For $20.00 extra, we can change the color of your metallic tassel tam from the traditional black-velvet to Ph.D. blue velvet or a different color velvet of your choice. However most faculty members are advised to keep their tams black to avoid enmity from their department heads.
To make it easier, we have included a chart on the right that contains the prices for all the different options of your tam.
When ordering tams, please include your hat size (or measure the circumference of your head) together with the tam style (4, 6, or 8 sided) and tassel style (metallic-bullion or rayon). If you would like your tam in a color other than black, be sure to let us know that as well.
"Beefeaters" style graduation caps are also available. The cost is $148.50 including the tassel. These are adjustable one-size-fits-all hats. Just let us know what color you would like (most people use either black or red for their Beefeaters).
See also:
Doctoral Gowns
Custom Doctoral Gowns
Doctoral Hoods