CUSTOM DESIGNED DOCTORAL GOWNS
Designing your very own custom doctoral gown has never been easier. Just change fabric, velvet or piping colors to match your university's special colors and you're done. See what it looks like below.
On the right side of the page, and below the custom gown application, are examples of custom gowns that we've already made for various schools and universitiy presidents, together with pricing.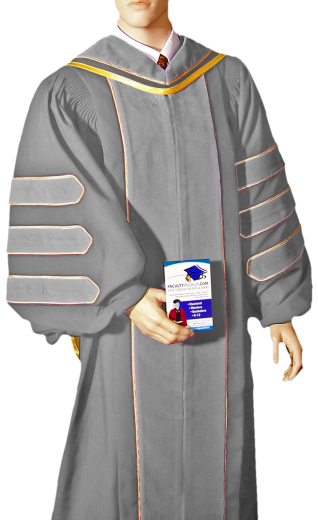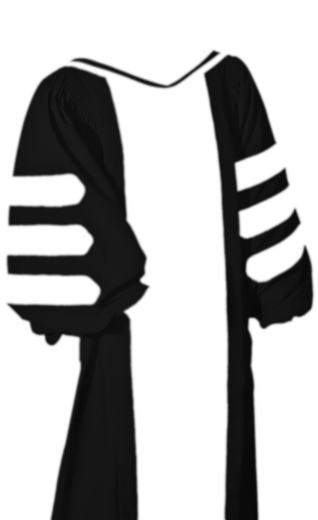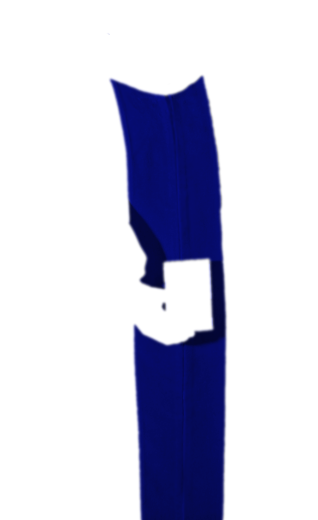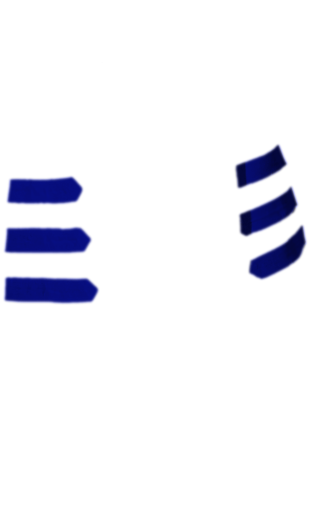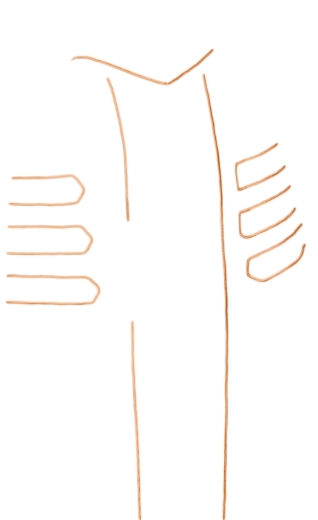 CUSTOM PRICING:

FOR CUSTOM GOWNS WITH PIPING, YOUR BASE PRICE IS $365.00 PLUS WHATEVER CHANGES YOU MAKE

FABRIC CHANGE: Color Change Only + $75.00; Color change and material change to CREPE + $125.00; Fabric Change to TROPICAL WOOL (Black Only) + $220.00
VELVET CHANGE (OTHER THAN DARK BLUE OR BLACK) $30.00
SPACE BETWEEN VELVET PANELS (AS IN UCLA GOWN) $75.00
4TH CHEVRONS (PRESIDENTIAL GOWNS) $75.00
VELVET HEM (PRESIDENTIAL GOWNS) $40.00

(IF NO PIPING, THEN SUBTRACT $75.00 FROM ABOVE)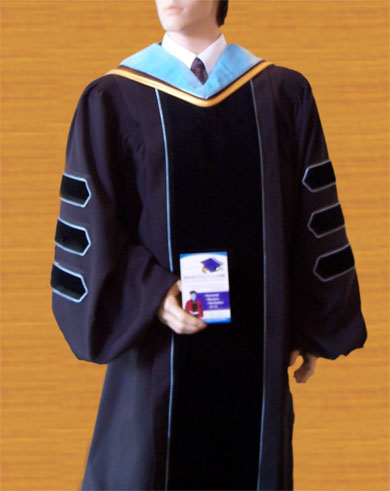 ED.D. STYLE BLACK GOWN WITH BLACK VELVET AND LIGHT BLUE PIPING
Gown total $365.00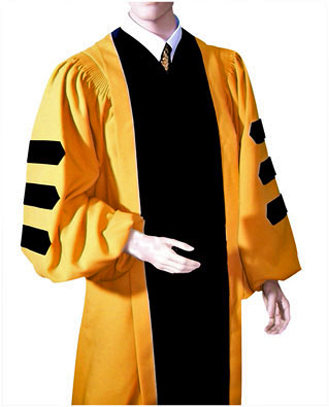 GOLD CREPE GOWN WITH BLACK VELVET
Fabric Change to Gold Crepe + $125.00
No Piping - $75.00
Gown total $415.00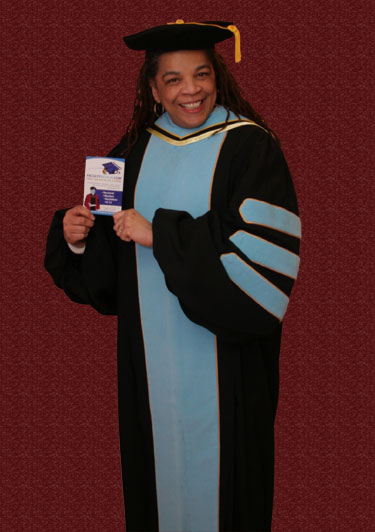 ED. D. -- DOCTOR OF EDUCATION GOWN
WITH LIGHT BLUE VELVET AND GOLD PIPING
Change velvet to Sky Blue for Education + $30.00
Gown total $395.00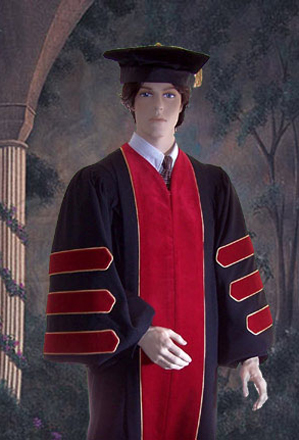 THEOLOGY BLACK GOWN WITH SCARLET VELVET AND GOLD PIPING
Change velvet to scarlet + $30.00
Gown total $395.00


BLACK DOCTORAL GOWN
WITH WHITE VELVET AND GOLD PIPING
Change velvet to white + $30.00
Gown total $395.00
UCLA GOWN BLUE WITH PHD BLUE VELVET, GOLD PIPING AND VELVET SPLIT
Change fabric to crepe + $125.00
Velvet Split between Panels + $75.00
Gown total $565.00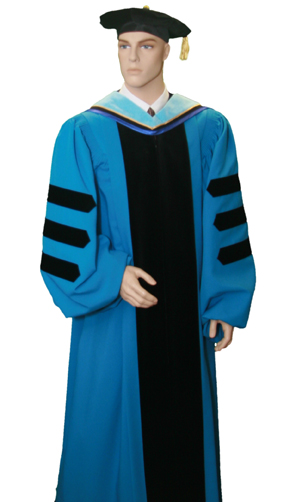 A BLUE GOWN WITH BLACK VELVET
Fabric Change + $75.00
No Piping - $75.00
Gown total $365.00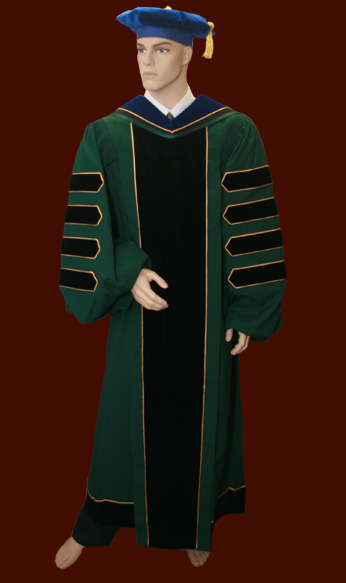 GREEN PRESIDENTIAL GOWN WITH 4 CHEVRONS OF BLACK VELVET, A VELVET HEM AROUND BOTTOM OF GOWN, AND GOLD PIPING
Fabric Change to green + $75.00
4th Chevron + $40.00
Velvet Hem along bottom of gown + $40.00
Gown total $520.00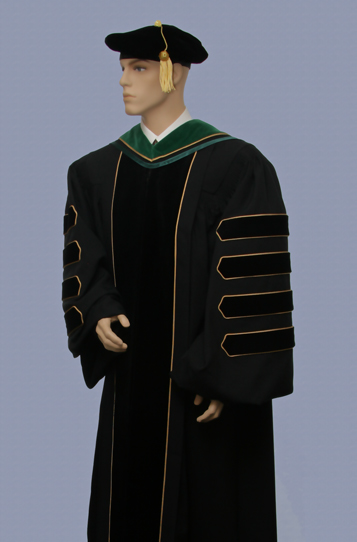 TROPICAL WOOL PRESIDENTIAL GOWN WITH
4 CHEVRONS AND GOLD PIPING
4th Chevron + $40.00
Tropical Wool + $220.00
Gown total $625.00
See also:
Doctoral Hoods
Doctoral Tams